Greetings from the Superintendent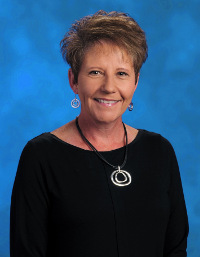 It is my pleasure to welcome you to Catoosa County Public Schools, A Georgia Charter System. I am so glad that you are visiting our website. This website has been designed with our parents and community in mind. I am excited for you to learn more about our school district. For parents, I hope this website will help you stay connected with your child's education. I believe that informed parents and community members are our greatest allies as we strive to improve academic achievement for every student in every classroom.
As superintendent, I have a personal vision that our schools will develop good citizens and leaders of the future by providing a world-class education for the families of Catoosa County. I am honored to provide system-wide leadership to help our schools achieve this goal.
I am convinced that the success of our school system depends on the skills and talents of outstanding employees who partner with parents, business partners, and the community. We are blessed in Catoosa County to have excellent partnerships with all of our stakeholders, and our children benefit from these relationships.
The next few years are predicted to bring unprecedented growth in our community and increasing enrollment in our schools. I look forward to working with all of our stakeholders during this time of opportunity. Together we will continue to build a system of world class schools that lives up to our value promise: Every child, every day, without exception!
Respectfully,

Denia D. Reese
Superintendent